Over 50 artists have come together to save the London Chinese Community Centre... with tea.
Over 50 artists have come together to save the London Chinese Community Centre... with tea.
Due to the pandemic, millions of organisations have been put on their knees. This coupled with a frightening spike in anti-East and Southeast Asian hate has faced the LCCC, the first of its kind in London, with permanent closure. A diverse group of creatives have come together to help by creating The Communitea Shop. An online, tea-themed art platform in collaboration with Roomfifty to raise money for the LCCC.
Loulou João      |      Alva Skog      |      Andreas Hansson      |      Bárbara Malagoli      |      Biff
Bo Xu      |      Butt Studio      |      Cabeza Patata      |      Cachetejack      |      Cha
Charlene Man      |      Charlotte Mei      |      Christine Peters      |      Conrad Haddaway      |      Danielle Rhoda
Darius Ou      |      Debbie Poon      |      Dominique Ramsey      |      Ed Cheverton      |      Famida Begum
Geo Law      |      Hato      |      Helen Li      |      Inga Ziemele      |      Jack Sachs
Jimmy Turrell      |      Jinhwa Jang      |      Joseph Melhuish      |      Kenn Lam      |      Kyle Platts
Lawrence Scanlon      |      Lunatic      |      Marylou Faure      |      Melissa Kitty Jarram      |      Maïté Marque
Muhammad Fatchurof      |      Murugiah      |      OMSE      |      Ralph Akhigbe      |      Rob Flowers
Sam Ailey      |      Sam Leung      |      Sam Taylor      |      Sherwin Teo      |      Shian Ng
Simone Noronha      |      Steven Fritters      |      Thomas Hedger      |      Twomuch.studio      |      Viktor Hachmang
Wei Prior      |      Yarza Twins      |      Yolande Mutale      |      Yuk Fun      |      Zipeng Zhu
Prints available worldwide until the 6th of June!
All profits go to helping save the London Chinese Community Centre.

Time to show Asian hate what we're made of!
"I created this piece in response to the heightened anti-Asian sentiment that has pervaded the world since the pandemic came to be. In congruence to East Asian culture, I sought to capture the two most pertinent qualities which the East and South-East Asian communities have embodied throughout this ordeal; Strength and Resilience. Strength as symbolised by the Tiger; king of all animals, and Resilience, as represented by the leaves of Ginkgo Biloba; a long regarded symbol of longevity and endurance.
This piece was what sparked several meaningful conversations on what could be done for the ESEA community, one of which led to a brainstorming session that ultimately became the Communitea shop."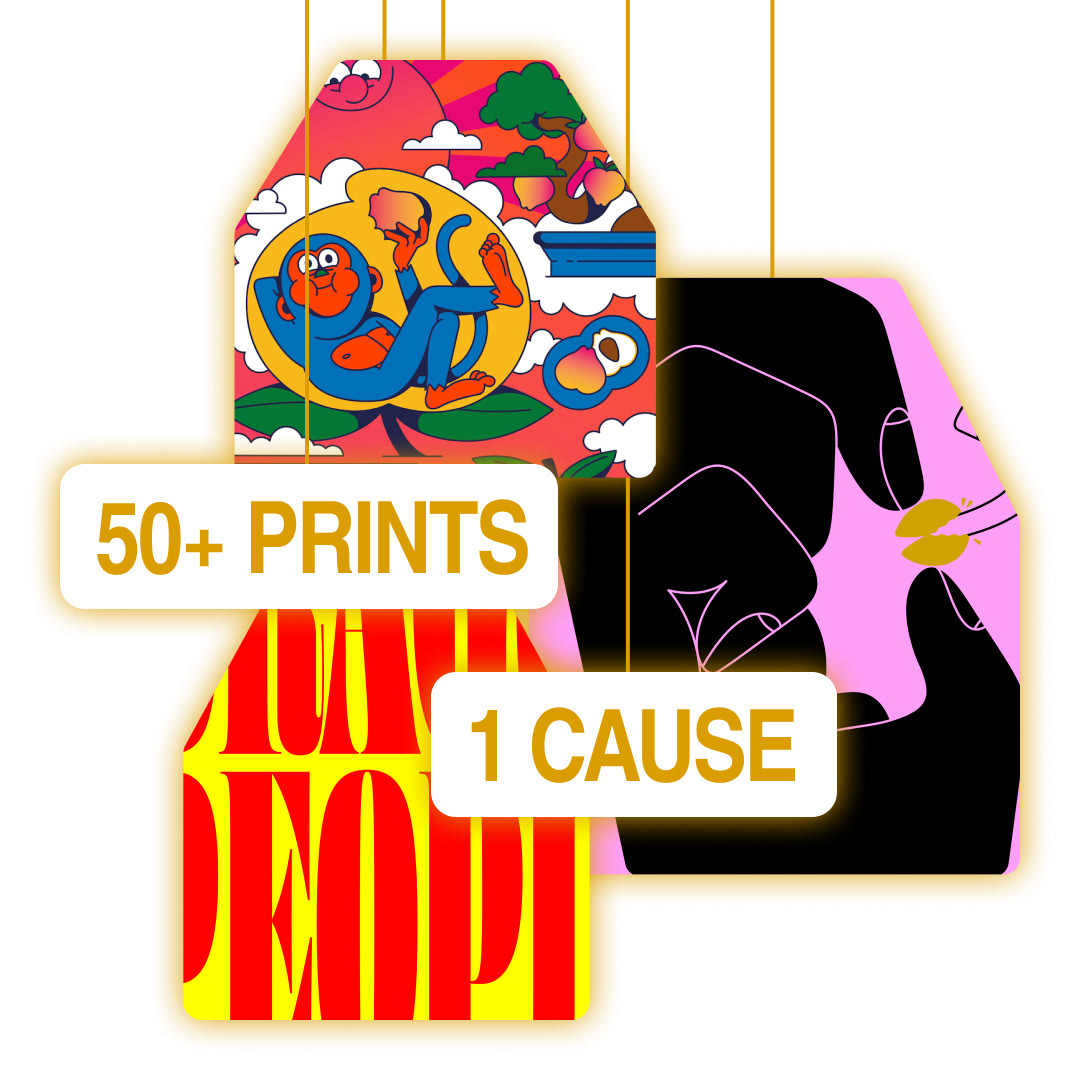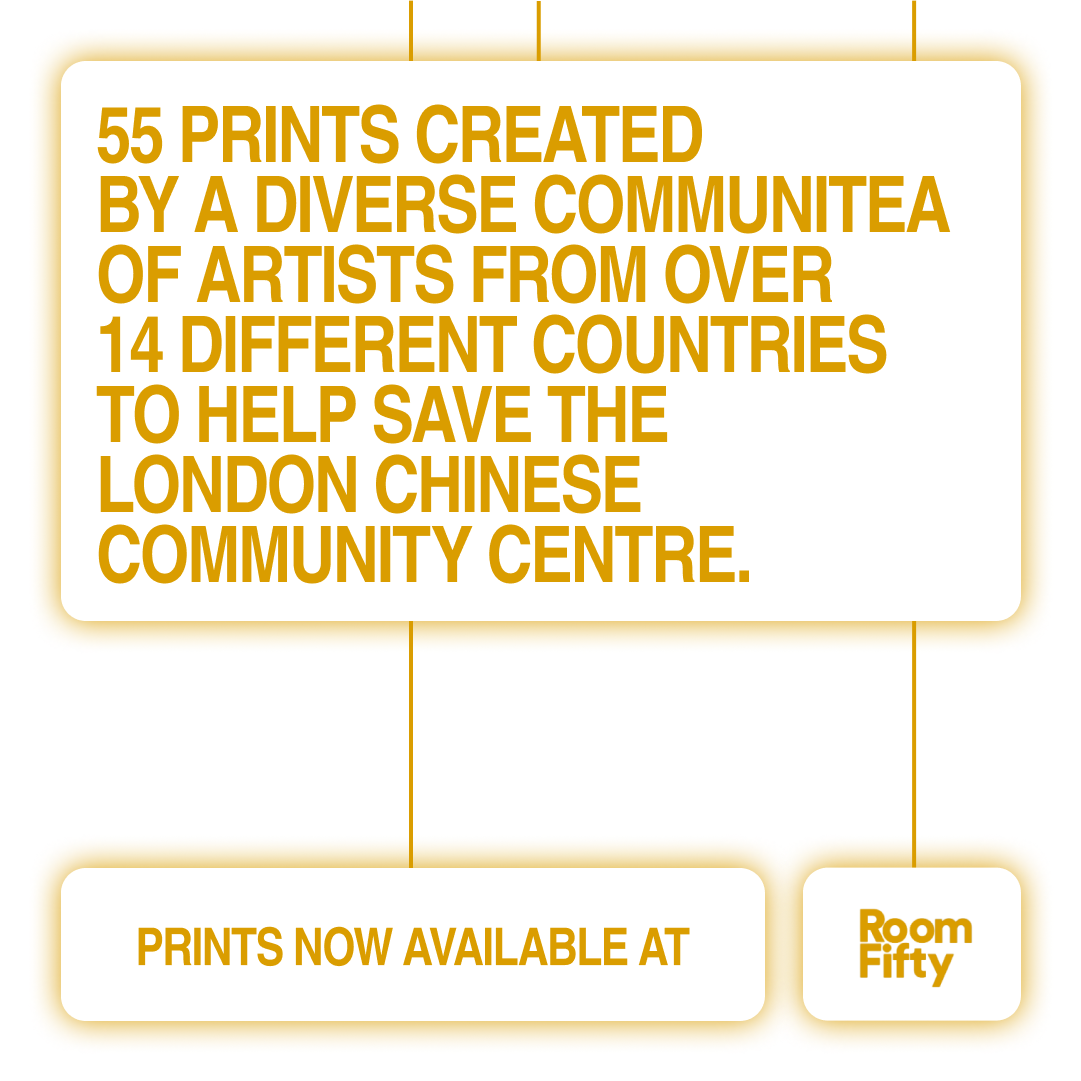 KENN LAM, ANDREAS HANSSON, THOMAS HEDGER, CONRAD HADDAWAY, INGA ZIEMELE, 
LAWRENCE SCANLON, LIZA GUSAROVA, TWOMUCH STUDIO, SHERWIN TEO.​​​​​​​
CIARA + DORCAS @ GRAND MATTER, DEBBIE POON, LISA BERENSON
-LIST OF CONTRIBUTING ARTISTS:
SAM AILEY, RALPH AKHIGBE, BIFF, FAMIDA BEGUM, BUTT STUDIO, CABEZA PATATA, CACHETEJACK, CHA, ED CHEVERTON, MUHAMMAD FATCHUROFI, 
MARYLOU FAURE, ROB FLOWERS, STEVEN FRITTERS, YUK FUN, VIKTOR HACHMANG, CONRAD HADDAWAY, ANDREAS HANSSON, HATO, THOMAS HEDGER, 
JINHWA JANG, MELISSA KITTY JARRAM, LOULOU JOÃO, KENN LAM, GEO LAW, SAM LEUNG, HELEN LI, LUNATIC, BÁRBARA MALAGOLI, CHARLENE MAN, 
MAÏTÉ MARQUE, CHARLOTTE MEI, JOSEPH MELHUISH, MURUGIAH, YOLANDE MUTALE, SHIAN NG, SIMONE NORONHA, OMSE, DARIUS OU, 
CHRISTINE PETERS, KYLE PLATTS, DEBBIE POON, WEI PRIOR, DOMINIQUE RAMSEY, DANIELLE RHODA, JACK SACHS, LAWRENCE SCANLON, 
ALVA SKOG, SAM TAYLOR, SHERWIN TEO, JIMMY TURRELL, TWOMUCH.STUDIO, BO XU, YARZA TWINS, ZIPENG ZHU, INGA ZIEMELE.